Canvas Print Egyptian couple
from
$26.08
incl. Tax
+ shipping costs from $19.01
Canvas Print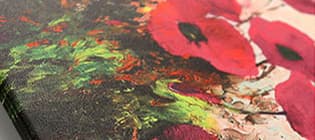 digital print on Italian cotton canvas,
matt, natural image surface,
faster execution,
stretched on a wooden subframe - ready to hang,
Premium Canvas Print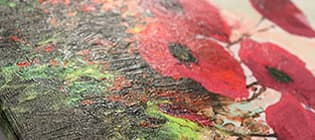 digital print on Italian cotton canvas,
manual finish with colorless paint (artistic painting effect),
glossy surface and delicate structure,
stretched on a wooden subframe - ready to hang,
"Egyptian couple" Canvas Painting
Outstanding brown 1-piece canvas set called "Egyptian couple" from Egyptian characters collectionwill ideally match every interior. If you want your Canvas Art Print Egyptian couple to get deep 3D effect we recommend to choose Premium Canvas Print technique. "Egyptian couple"print on canvas leitmotifs are: people, silhouettes, portraits, desert, Egypt, pharaoh, paintings, paintings on canvas, canvas art print, canvas print and handmade paintings. It's worth to choose Premium Print technique. Using this method adds stunning gloss and unique structure to your "Egyptian couple"canvas painting thanks to structural varnish. Canvas Egyptian couple printed on Italian, artistic canvas is made only on special order.
Canvas "Egyptian couple"- wall decoration, which is perfect for your living room, bedroom or dining room. Thanks to "Egyptian couple" canvas painting you can invite art to your interiors even today! Are you looking for an interesting gift which will be perfect choice for any occasion? It's worth to add personal dedication, which will be placed in the back of "Egyptian couple" canvas print . Memorial for years guaranteed! If you can't decide for any particular pattern or product you can simply buy a gift card. Thanks to card you can be sure, that you your beloved ones will choose an item, which appeals best to their taste.