Paintings, canvas prints, wallpapers, wall stickers - new in 2016

Paintings, canvas prints, wallpapers and wall stickers!
The most talented artists from all around the world are working for our company. All Bimago decorations that decorates your walls will always be made by the highest quality standards. Thanks to our talented, devoted and passionate graphic designers from around the world. Our artists creates stickers, wallpapers and hand-made paintings, that can be found in our Bimago collection.
Each of the decorations are prepared specifically to your individual order. In this way, during the production, our artists can accurately respond to your tastes and expectations, because both size and technology will be matched to your specific order. You can choose between more than 14,000 unique patterns. They are created by our professional designers and offers a large selection of different styles, meticulously chosen from passionate inspirations.
...
However, Bimago is not just creativity and originality – our paintings are available to an affordable price, and above all – all paintings are created with unceasing attention to the product and its future owner.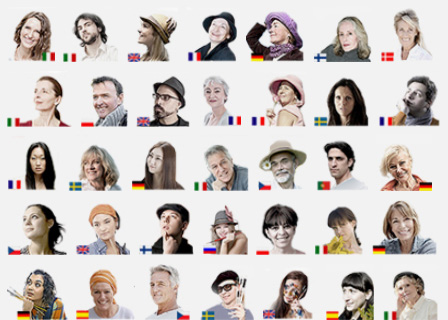 Working in 17 countries with over 10 years of experience
For more than 10 years, Bimago proudly helps you with creating the ideal interior design. Our paintings, wallpapers and stickers decorate more than twelve thousand homes and offices of our satisfied clients. It is thanks to their comments to which we managed to get an official opinion as "Trusted Shop". Due to our many years of experience on the international market, serves us to maintain this trust and to offer the highest quality service to the new seekers of exciting arrangements regards of whether it is in the bathroom, bedroom, living room, office or any another area. We are doing everything to make sure that our collection is diverse, wide and comprehensive, so you can find there peprfect wall decoration for your every need.
...
High-quality reproductions adorn the classically styled living room, while modern abstractions printed on plexiglass is the perfect addition to industrial loft. Our gallery of more than 1000 patterns is so large that we're pretty sure that you will find something really "yours" among them. Are you interested in hand-made paintings or a canvas prints? Take advantage of the truly wide Bimago wall decoration collection. We will make sure that you can fully enjoy your new and unique wall decoration.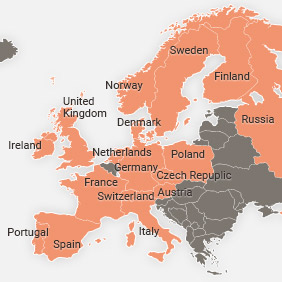 Stylish hand-made paintings and canvas prints
Bimago's collection is not just beauty and diversity. We also offer a range of performance techniques that allow you to fully expose the nature of the ornaments. Hand-painted acrylic paintings is the very definition of a classic taste, canvas prints looking lightly and naturally, digital prints on plexiglas gain shine and its colors achieves an endless abyss. We also offer trendy 3D canvas prints that will give your interior a unique
depth while a reproduction carefully creates an original museum duplicate. Picking the technique may sound like a difficult choice, but you do not want to leave details to chance, do you? In the end - details ultimately determine the style of the atmosphere.
For your living room, bedroom, kitchen, bathroom or office?
Have you ever stood in the doorway of the room and felt that you are already tired of its appearance? If so, that means it's time for you to browse in the endless Bimago collection. Every house and apartment deserves a little attention from time to time. Nothing can improve the look of your bedroom, kitchen, living room or even a bathroom so spectacularly as new wall decoration.
...
Refresh your home and apartment using paintings and canvas prints that will love your interior from the first hang. Customized size wallpaper works perfectly in a small apartment - almost as perfect as the child's room with humorous sticker or a colorful abstraction with spacious Scandinavian style living room. Make a small change to your apartment and experience a big change in atmosphere. It is not worth to live with dull interiors!